Chilled and Frozen Distribution Services From Run It Cool
The Benefits of Using a Professional Refrigerated Courier Service
If you're in the business of transporting perishable goods, such as fresh produce, dairy products, meats, and frozen foods, you understand the importance of keeping your products fresh and at the right temperature. This is where a professional refrigerated courier service Run It Cool comes in.
At Run It Cool, we specialize in chilled and frozen distribution services, which is the core of our business. We deliver thousands of chilled or frozen products on contract and orders for an emergency courier all over the UK in our fully tracked, temperature-controlled refrigerated vans. Our clients range in size, from bespoke farms to large food producers, and we provide refrigerated food courier services for a diverse range of companies.
Peace of Mind with Professional Refrigerated Courier Service
Using a professional refrigerated courier service provides peace of mind. With standard delivery services, there's always the risk that your products will be exposed to heat or other environmental factors that can damage them. Our temperature-controlled refrigerated vans ensure that your perishable goods are transported safely and efficiently, maintaining their quality from the moment they leave your facility to the moment they reach your customers. Our vehicles are fitted with GPS tracking systems that enable us to give you accurate delivery updates to ensure that our refrigerated delivery service produces your items on time.
Flexible Services to Suit Your Business Needs
We build our business around your needs by offering a flexible service and working around your business needs. We are a 24-hour operation, so we can pick up and drop off your products for chilled distribution at any time, and our regular routes mean we can offer a highly competitive price for any from a small parcel to a full pallet.
Streamlined Supply Chain with Cross-Docking
We operate a streamlined supply chain by cross-docking, which reduces the need for storage as our network allows for the speedy transfer of chilled and frozen stock onto our vans to be distributed all over the UK. This not only saves time but also reduces the risk of spoilage and loss, ensuring that your products reach their destination on time and in perfect condition.
Strategically Placed Depots for Nationwide Coverage
With three depots complete with multi-temperature storage and warehousing, strategically placed around the UK, we are never far away. Our refrigerated transport services cover the entire UK, ensuring that your products can be transported from one end of the country to the other with ease.
Using our professional refrigerated courier service for your chilled and frozen distribution needs can provide numerous benefits for your business. From peace of mind to a flexible service that works around your business needs, streamlined supply chain, and strategically placed depots for nationwide coverage, we have the expertise and experience to ensure that your products reach their destination on time and in perfect condition. So, if you're looking for a reliable and trustworthy refrigerated courier service, contact Run It Cool today and experience the benefits for yourself.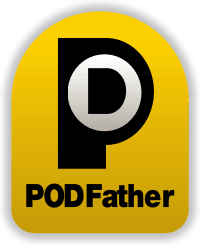 Epod System
Accurate delivery time, Paperless & contactless delivery and instant EPOD emailed directly to you
Next Day Delivery Specialist
We specialise in getting your products to your customers next day to ensure maximum shelf life
Same Day Emergency Cover
Been caught short and need something collected or delivered at short notice? We care here to help
On-Site Storage
We can provide on-site chilled and frozen storage at all our depots which means your product never leaves the cold chain
Great Service
We pride ourselves on providing the best possible service to meet your requirements
Multi-Temp Vehicles
All our vehicles are multi temperature, allowing us to carry both chilled and frozen produce on the same vehicle
On-Site Cross Docking
We can efficiently consolidate products on our site, which supports businesses' Just in Time strategy
Live Delivery Tracking
Real time delivery updates allowing you to update your customers with accurate windows and ETAs
Consolidation Services
Our ability to consolidate multiple customer deliveries can reduce costs, increase efficiency, and help the environment
Great UK Coverage
Using our network, we have fantastic UK Coverage including access to rural areas
Family Business
We are a family run business with family values at our core. You can trust us to treat your products as if they were our own
Tailored and Bespoke Solutions
Need something a little different or extraordinary? We'll be happy to help you achieve a solution
What Customers Say About Us

We have used Run It Cool almost daily since the beginning. Reliable, efficient, helpful, friendly are just a few words to describe the service they provide and the manner with which they provide it. Would definitely recommend!

Using Run it Cool for our deliveries, we can now guarantee temperature's of our deliveries, we have a further reach than ever before and saved so much on the cost of polyboxes and ice packs at the same time. The team at Run it Cool are always very helpful and str

The team have shared with me that you and your business have continued to provide a very good level of support and service, even though your business was hit due to lockdown and the impact on your own customer base. So please accept my sincerest thanks for the support you have provided to us during 2020 and rest assured that you and your team are very much appreciated.

As a seafood supplier, we often depend on a chilled/frozen courier at short notice to handle our consignments with consideration, be on-time and be cost efficient. Run It Cool are always our first choice in couriers, providing excellent customer service and a quick response at all times